Polyurea represent a "dramatic advance" over polyurethane and epoxy technology.  A revolution in coating technology, polyurea coatings offer extremely fast curing times, while being free of VOCs. Their excellent mechanical properties and high resistance to chemicals make them the perfect choice for various coating applications across all industries.
Polyurea creates a high resistant, durable coating on almost any surface.  It is also insensitive to moisture and fluctuations of temperatures and has high elongation and superior tensile strength. 
Polyurea quick spray builds a vinyl-like elastic skin that will resist punctures and is impact-resistant even in a highly-abrasive environment. Also, it does not emit fumes or odors, which makes it ideal for applications in Chemical and Food & Beverage Industries.  The system is designed to have a life of more than 5 years, which in turn reduces repair and maintenance to the minimum.
The advantages of polyurea coating can be summarized as follows:
Extremely fast reaction and cure in 5 seconds.
Almost immediate return-to-service times.
Very good adhesion to concrete, steel, aluminium, plastics, fiberglass, wood and foam.
Seamless coating and lining that maintains its flexibility.
High elongation at break.
Excellent tensile and structural strength.
100% solids with no solvents or catalysts.
Very good sound insulation.
Water resistance.
Thermal resistance.
Polyurea coatings can be used for water and waste water infrastructure, petrochemical industries, roof coatings, industrial flooring, car-parks, pools and ponds, foods & beverages/hospitality sectors etc.
We have successfully used polyurea in several equine, animal health care and leisure facilities in the U.A.E. since 2014.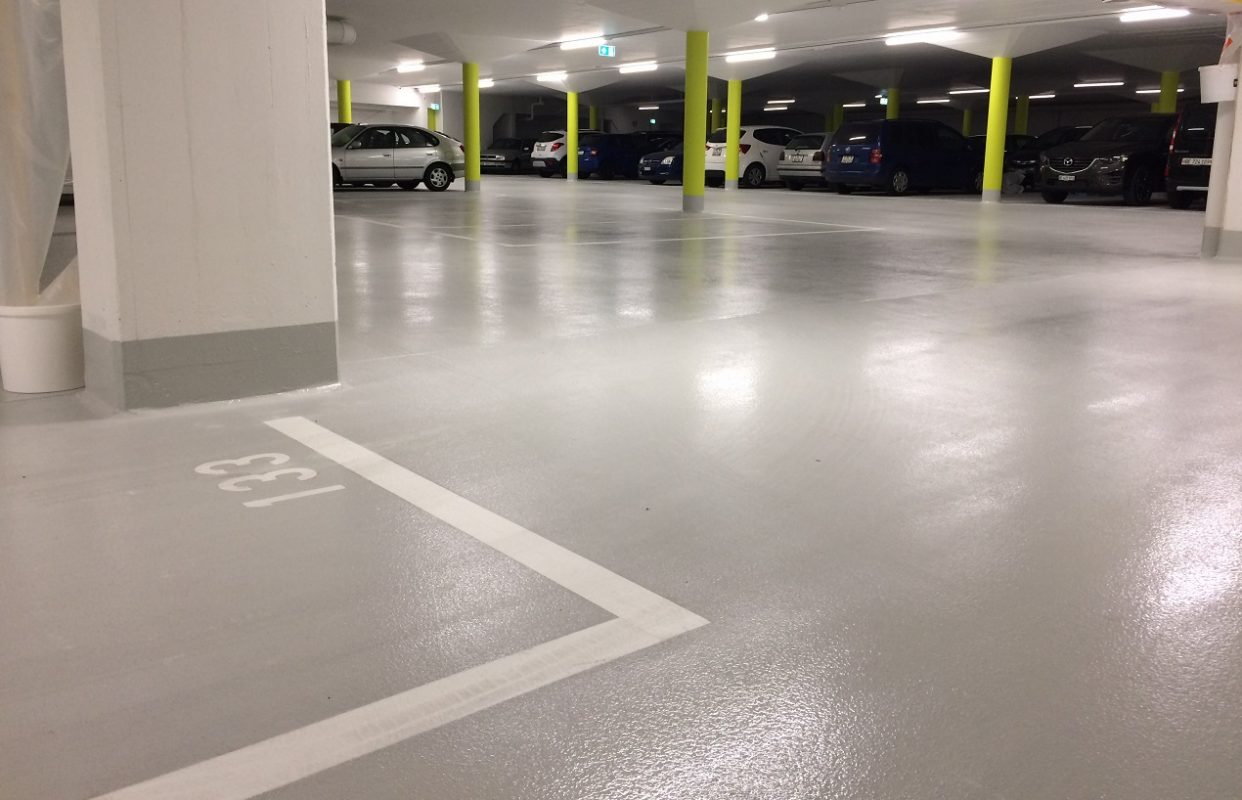 You have a project ?
You need technical specification of Polyurea Flooring?
Request your free quote!
CONTACT US