Prefabricated Mats & Tiles
Prefabricated Mats
Highly suitable for equine facilities, dairy and poultry farms, the vulcanized rubber mats can be provided in a variety of designs and sizes – starting from 2m x 1m size and going up to 3m x 50m rolls.  We can provide single jumbo mat for horse stalls eliminating the existence of joints.  This not only increases the life of the mats but also eliminates the breeding of bacteria as there is no seepage of water and/or animal urine/feces below the mat surface. These mats can also be fixed on the walls.
We also offer a wide choice of wall mats in EPDM and EVA materials in a variety of colors and thicknesses (6mm to 23mm) designed to protect animal against injury resulting from kicks to the wall. 
Rubber Tiles
An option for budget conscious users, we offer pavers in thickness ranging from 20mm to 43mm in Dog Bone, 'H' Style and 6H Style. The 6H style tiles reduce the number of joints (2 tiles required per M² of 6H Style as compared to 31 tiles required per M² of Dog Bone style).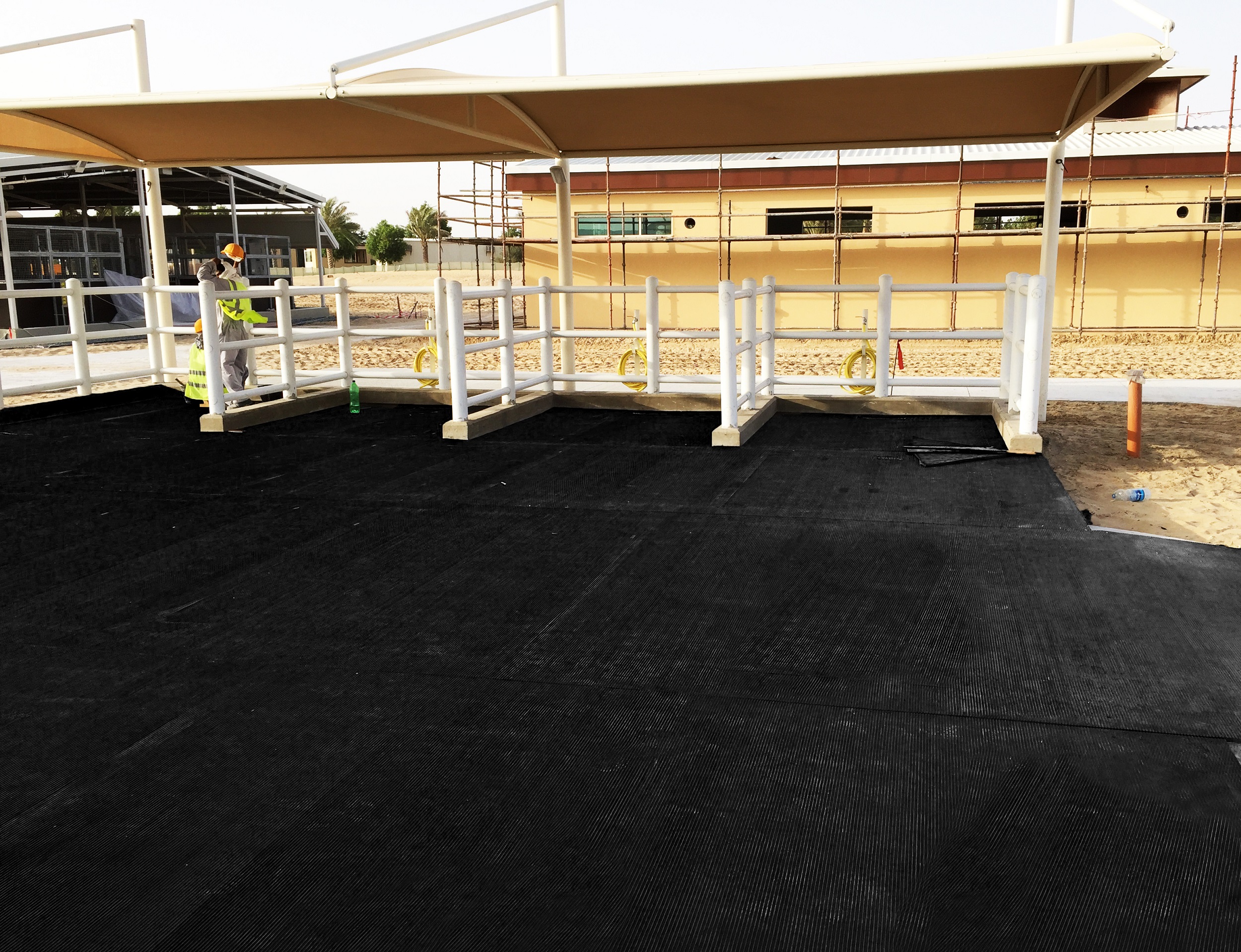 You have a project ?
You need technical specification of Tennis Court?
Request your free quote!
CONTACT US