OUTDOOR Fitness Equipment
Our outdoor fitness equipment use a combination of the body's mass for resistance as well as hydraulic resistance which allows them to be used by people of all ages and stages of physical fitness. They offer the opportunity to achieve a well-balanced all over body work-out in five different categories of fitness – warm-up and stretching; balance and flexibility; cardio and core strength; and upper and lower body strength.
Ideal for any green space, our outdoor fitness equipment is the fun filled and affordable way to help people get and stay fit. They are built to last and will provide years of enjoyment and health benefits without the need for major routine maintenance. These outdoor gyms can be installed along jogging trails, at schools, universities, public parks etc.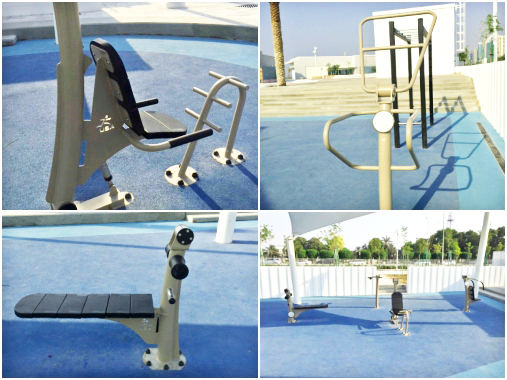 You have a project ?
You need technical specification of Tennis Court?
Request your free quote!
CONTACT US