The perfect way towards active living and healthy communities!
Our outdoor fitness equipments use the body's mass for resistance which allows them to be used by people of all ages and stages of physical fitness. They offer the opportunity to achieve a well balanced all over body work-out in five different categories of fitness – warm-up and stretching; balance and flexibility; cardio and core strength; and upper and lower body strength.
Ideal for any green space, our outdoor fitness equipment is the fun filled and affordable way to help people get and stay fit. They are built to last and will provide years of enjoyment and health benefits without the need for major routine maintenance. These outdoor gyms can be installed along jogging trails, at schools, universities, public parks etc.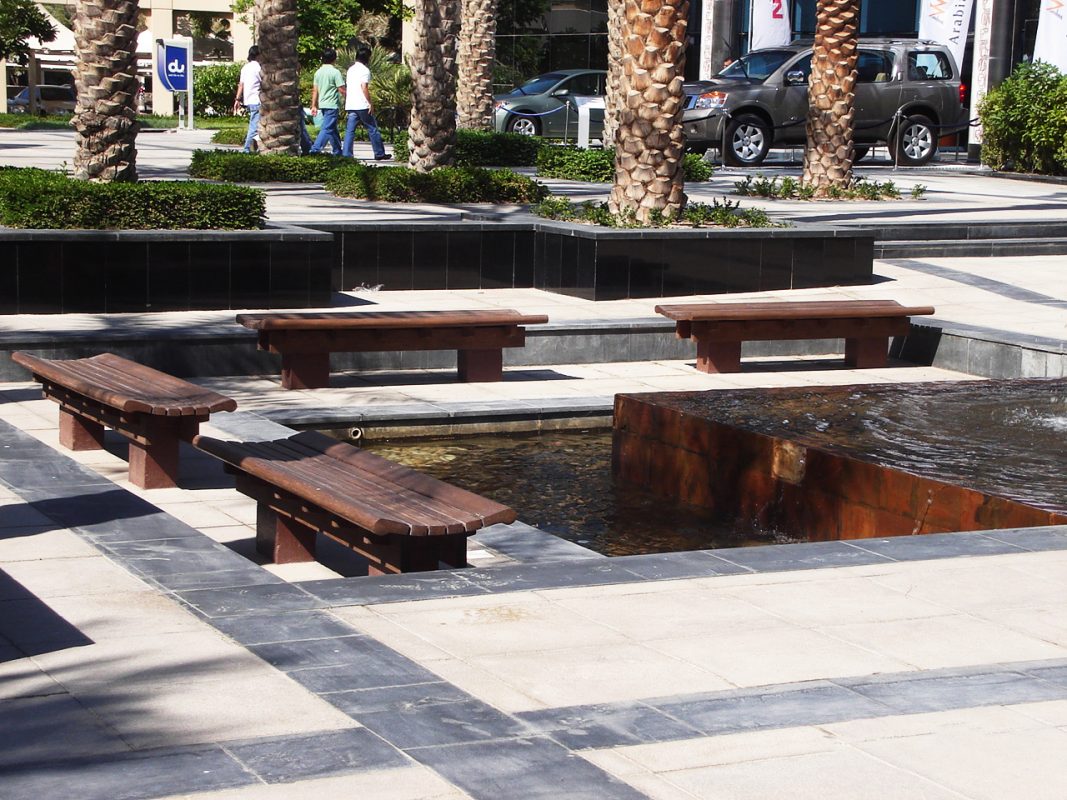 Artificial grass flooring can be used for a wide range of applications in playgrounds, road verges and medians, residential landscaping, roof tops etc. In Middle East (Dubai/UAE) environment where water is scarce and natural grass is difficult to grow and maintain, artificial grass is an obvious alternative. Synthetic turf is particularly hard-wearing and is characterized by a long lifespan. Our range of artificial grass has high anti-UV stability giving the product a long life in harsh environmental conditions.
Our entire range is free of lead and other heavy metals making the product very environmentally friendly.
Our sports range of grass comes with FIFA Star 1 and FIFA Star 2 ratings.